FEATURED BY APPLE AS GAME OF THE DAY + BEST SUDOKU APP FOR iOS IN 25+ COUNTRIES AND COUNTING

SUDOKU MASTER EDITION takes the world famous number puzzle to new heights with its minimalist, modern and feature-rich design.
PREMIUM FEATURES you won't find in any other iOS app. Not to mention they are ALL FREE!!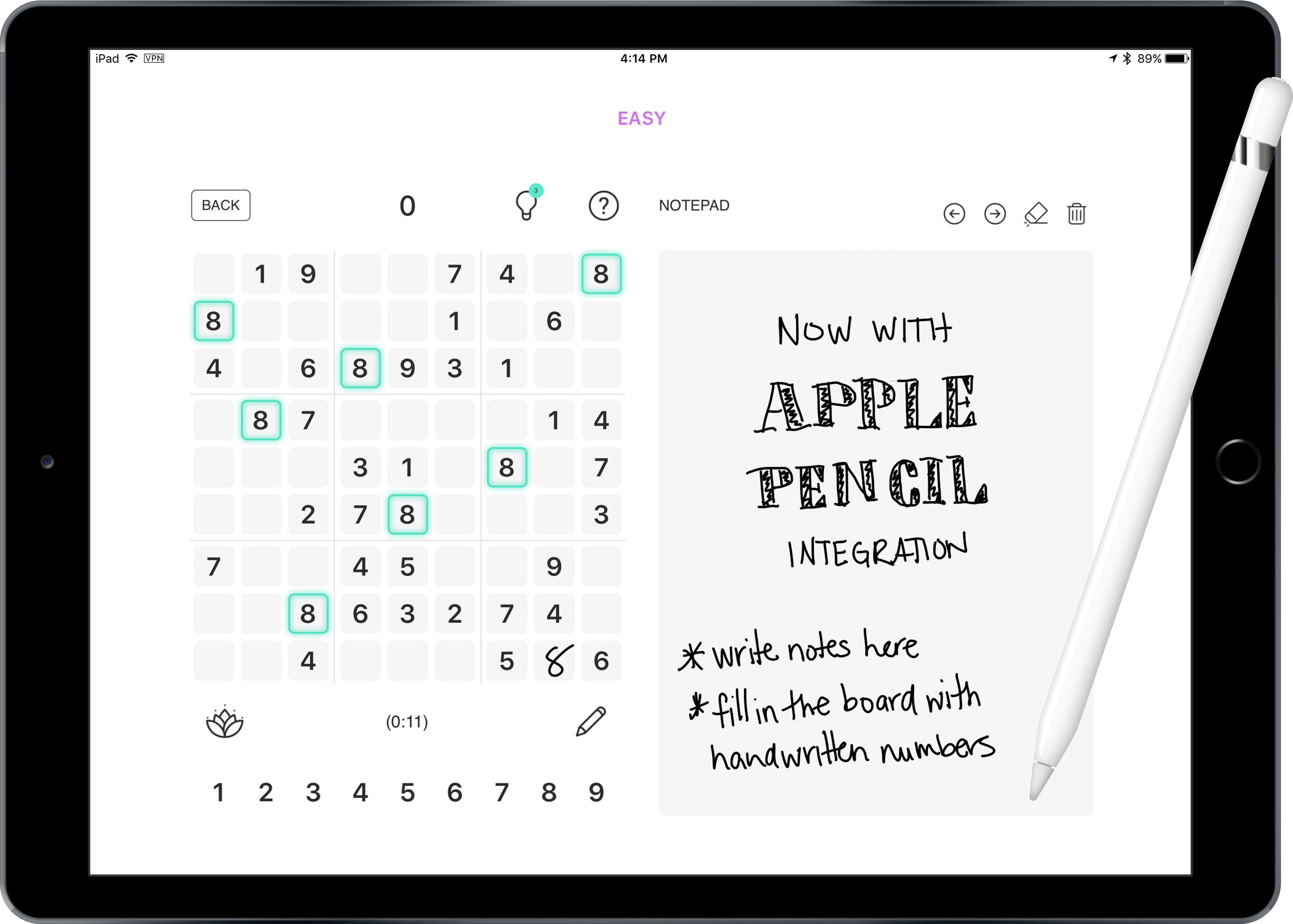 APPLE PENCIL

INTEGRATION
The WORLD'S FIRST Sudoku app that features Apple Pencil integration. For a TRUE pen + paper experience! Whether you're playing a relaxing game, or you're racing against the clock: SUDOKU MASTER EDITION's latest handwriting recognition recognizes everyone's individual handwriting. 
ONE GAME
ENDLESS POSSIBILITIES
Our PREMIUM FEATURES are ALL FREE with SUDOKU MASTER EDITION! Furthermore, you'll have access to a finely curated selection of 26 fonts. Not to mention a modern custom color palette to make it easier for you to find the right hue for your numbers + highlights. As well as many other features!